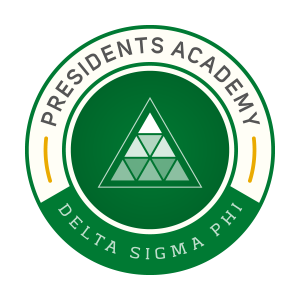 Presidents Academy
Better Men. Better Lives.
Development for Chapter Presidents
In January 2021, Presidents Academy will be held in conjunction with LEAD Weekend to allow all core chapter officers and volunteers the opportunity to learn, network, and build plans together. Registration for special events geared toward Chapter Presidents will open this fall. Remember: All LEAD Weekend events will be conducted virtually in 2021 to protect the health of all attendees.
These important chapter officers learn and share best practices in management and leadership through self-assessments, keynote presentations, and individual coaching to help each attendee learn more about his specific strengths and abilities. Program curriculum also includes Delta Sigma Phi policy and operations, with Chapter Presidents learning how to organize an effective chapter leadership team, enable and inspire others to act with courage, and take advantage of campus and Fraternity resources to be efficient and successful.
What Will You Learn?
As a result of attending Presidents Academy, members of Delta Sigma Phi will be able to:
Define the primary functions of their role;
Develop a strategic goal plan;
Apply skills to effectively lead their chapter officer team;
Identify circumstances in which chapter and personal behavior are not in alignment with Delta Sigma Phi values;
Identify ways to support to chapter members' mental health;
Design a plan to support their personal mental health in a demanding leadership role;
Locate resources available to assist them as Chapter President;
Summarize how their respective chapter supports the Delta Sigma Phi Fraternity Vision.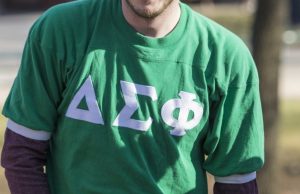 Registration
Opens Fall 2020.