Pyramid Program 2019-2020 Update:  Click here to read important information for chapters who wish to complete the Pyramid Program for this academic year. If you or your chapter has any questions, please contact Director of Fraternity Services, Victoria Stankus, at stankus@deltasig.org.
---
Delta Sigma Phi's college chapter awards program, the Pyramid Program, is rooted in the values and strategic plan for the Fraternity, Vision 2025. Delta Sigma Phi believes in, and built Vision 2025 around its three historical values: Culture, Harmony, and Friendship. At the end of each academic year, chapters have the opportunity to win the Pyramid of Excellence award or the Chapter of Distinction award.
Pyramid Program Instructions
The Pyramid Program is divided into four areas:
Culture 

|

  Harmony 

|

  Friendship 

|

  Chapter Operations
In each area, applicants will find categories with a description of what constitutes an essential operation, improved operation, and high performing operation. In addition, applicants will find the tool that should be used to submit the information in each category as well as due dates, a link to the form, and the chapter officer responsible for submitting the materials.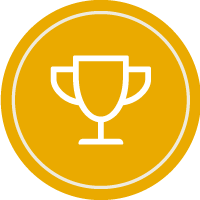 Pyramid Program Scoring
Essential Operations

| 

College chapters who achieve at this level are eligible for Delta Sigma Phi college chapter awards and will receive 1 point towards their overall score.
Improved Operations

| 

College chapters who achieve at this level will receive 2 points towards their overall score.
High Performing Operations

| 

College chapters who achieve at this level will receive 3 points towards their overall score.
To review the scoring categories, please click the button below:
College chapters will have the opportunity to gain at least 3 points per category. If there is an X in either the Improved or High Performing columns, that indicates a chapter can receive a maximum of one or two points for that category. For example, under Chapter Operations, the category Chapter Bylaws is only worth one point, as there is an x in both Improved Operations and High Performing Operations. Chapters will receive zero points if they do not achieve at one of the three levels.