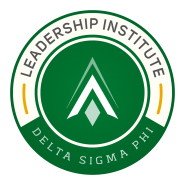 Leadership Institute
Better Men. Better Lives.
Leadership Institute is returning in Summer 2023!
Leadership Institute (LI) is an immersive and transformational five-day experience, built for undergraduate members and led by trained alumni volunteers and professional staff. Participants will engage in conversations and activities aimed to improve their knowledge and skills around personal communication, diversity, group development, confidence, and mental health. Finally, participants will learn how to achieve goals in various aspects of their life, leaving Leadership Institute prepared and able to maintain meaningful relationships, positively engage their community, and graduate from college prepared for the world ahead of them.
Leadership Institute is open to all undergraduate members with at least one academic year remaining before graduating. It is ideal for emerging leaders who seek personal growth and/or training around modern leadership practices that will prepare them for roles within their chapter, campus and community. LI is completely free for all participants thanks to generous donors of the Delta Sigma Phi Foundation. Travel, lodging, meals, and program expenses are all covered.
The application for LI 2023 is now open!
The deadline for submissions is March 12, 2023 at 11:59 p.m. PST.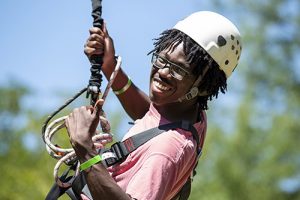 "Leadership Institute was an eye-opening experience. It allowed me to grow as a person, by sharing experiences with different brothers from across the nation. Learning how different chapters operate can be very resourceful when trying to improve how your own chapter can operate. LI was different than any other program I've been a part of as an undergrad. For those who want to improve themselves and their chapter, I highly recommend applying."

– De'Andre Wilson, Oglethorpe University
LI Class of 2019
Entering into its 30th year, LI is Delta Sigma Phi's flagship leadership experience.
Since 1993, Leadership Institute, formerly known as the College of Engineered Leadership, has had more than 1,100 participants who have graduated from this program armed with the skills of principled leadership and a network that reaches across the country.
For more info about attending Leadership Institute, please email Brittany Ankeny-Dooley.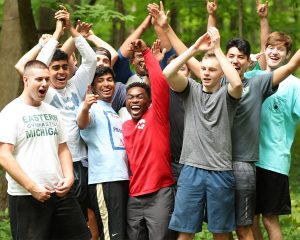 Better Men. Better Lives.