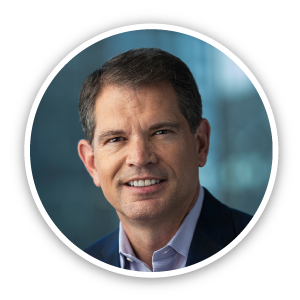 Letter from Tom Archer
Grand Council President
Brothers,
Delta Sigma Phi has a history of overcoming challenges. Time and time again, we have shown our resolve and steadfast willingness to show the world the sincerity of our purpose.
Even in the midst of unprecedented challenge and historic change in our society, our fraternity continued to lean in on its bonds of brotherhood and thrive during this difficult time. That resilience, the strength to overcome, grounds our mission to Build Better Men.
At our Convention last month, I was humbled to hear so many stories of how our brotherhood helped propel so many forward during this time of challenge. These stories of compassion, leadership and loyalty clearly articulated and reflected our Fraternity's impact in the face of adversity.
In my first remarks as National President, I talked about my passionate belief that our brotherhood lives within, even when not top of mind. That idea has been ingrained within me for over 35 years. Since I first initiated, Delta Sigma Phi has been a cornerstone in my life and I am privileged and honored to be elected as our Fraternity's 33rd National President.
I am humbled by this opportunity and assure you that I will work tirelessly to build upon the success of all those before me, including our Past National President Jim Larson, who has guided our organization through some of the hardest challenges we have ever faced. I want to publicly thank Jim on behalf of the entire Fraternity for his remarkable service and dedication during this pandemic.
As we move forward in a post-COVID world, many significant challenges are facing the fraternal movement. There are some that question the very need for Greek life. But I am here to tell you, now more than ever, fraternity is needed. When you look at the societal debates on so many issues, ever changing economic environments and the significant mental health challenge facing this generation, the need for our Brotherhood has never been greater.
Over the coming years, I look forward to sharing how Delta Sigma Phi will continue to Rethink Fraternity. As a Grand Council, you have my word that we will be hyper focused on providing a new level of service, transparency and engagement for our undergraduates, volunteers and stakeholders.
To rethink fraternity, we will focus on our strategic priorities of growth, health and safety, and innovative value and experiences to our membership. By combining each of these efforts, Delta Sigma Phi will increase its ability to stay relevant, accelerate the velocity of our growth, and catalyze an intentional engagement experience that will increase the value to our alumni and undergraduate brothers alike. These initiatives, combined with your passion and commitment will help us to rethink fraternity and drive change for the next generation of men.
You have my promise that we will maintain our focus on our mission. We will not miss this opportunity to redefine our future and LEAD the Greek community in redefining the New Fraternity Experience.
I am so grateful to each of you for your continued dedication. If you have any questions, feedback or ideas, please never hesitate to reach out to me directly via email, at archer@deltasig.org. Together, we will make sure the world knows the sincerity of our purpose.
YITBOS,
Tom Archer, National President
University of Virginia, '87