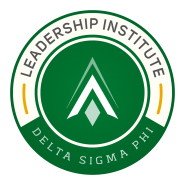 Leadership Institute
Better Men. Better Lives.
Due to a low number of applications and not knowing the future trajectory of COVID-19, we have made the difficult decision to cancel the 2020 Leadership Institute this summer. Our Education team will be taking this time to ensure our pinnacle leadership program meets the needs of current and future undergraduates. To read our full statement, please click here.
---
LEADING WITH
COURAGE, ACTION, & EXCELLENCE
Leading with courage is a core component of Delta Sigma Phi's mission. The Leadership Institute (LI) is Delta Sigma Phi's flagship educational program. This five-day institute offers an immersive and physically-active experience that teaches values-based leadership to a selected group of undergraduate participants. Trained alumni volunteers and professional staff guide participants through the program.
Since 1993, this program has allowed undergraduate members to improve their individual, team, organizational and professional leadership skills. Participants learn how to achieve goals in various aspects of their life. Formerly known as the College of Engineered Leadership, more than 1,100 participants have graduated from this program armed with the skills of principled leadership.
For more information about attending Leadership Institute, please email Brittany Ankeny-Dooley.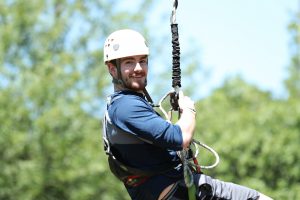 Leadership Institute challenged me to go outside of my comfort zone as a leader. Through learning about and practicing the five exemplary leadership practices, I was able to improve my leadership skills.
Better Men. Better Lives.